Since I last blogged a few new colour combinations have hit the shop :). The most recent ones are inspired by Halloween colours and the arrival of winter. I'm thinking ahead as most of my customers are in the US and I know you are all just itching to cast on for Autumn!
Custom requests are hotting up, but please keep them coming - I love custom orders! Drop me a convo at
Twisted Limone
if you want to request a colour (bearing in mind I am going on holiday for a week on 14 September) :)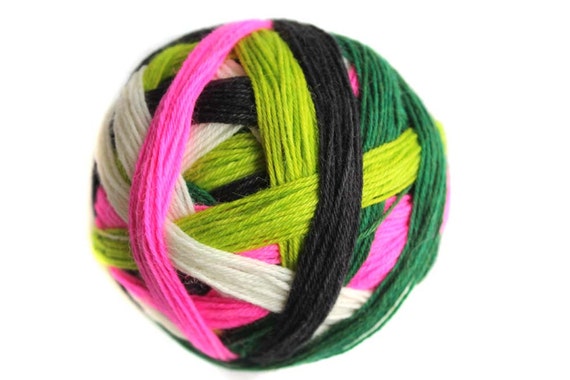 Viper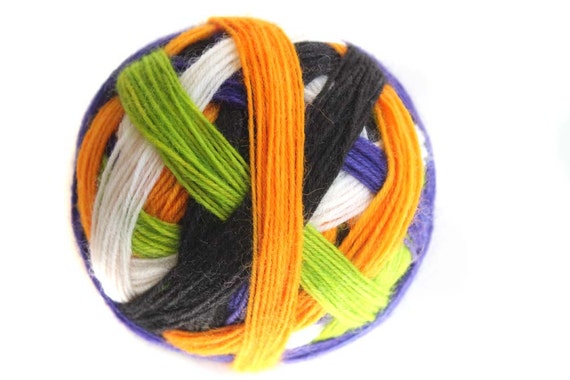 Haunted House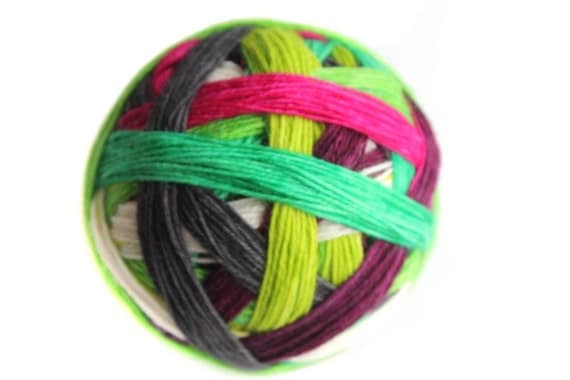 Knock your Socks Off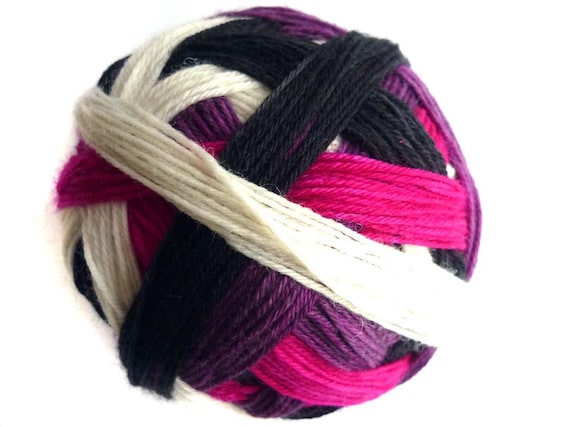 Winter Ghost
Fireworks
At looooong last I think my sock knitting mojo has returned! I have some lovely self-striping balls I've been selfishly saving for myself. These balls are not my usual uniform stripes and I'm very much looking forward to seeing how they turn out. I'm just about to cast on for the first sock, so stay tuned for updates.

Random stripeyness:
The top ball is a few rows of lime green, then dark green, then variegated pink (almost watermelon(ish).
The second ball is wide and thin striping gothy black and purple.
Karen